The Function of Food and Dinner
in Sir Gawain and the Green Knight.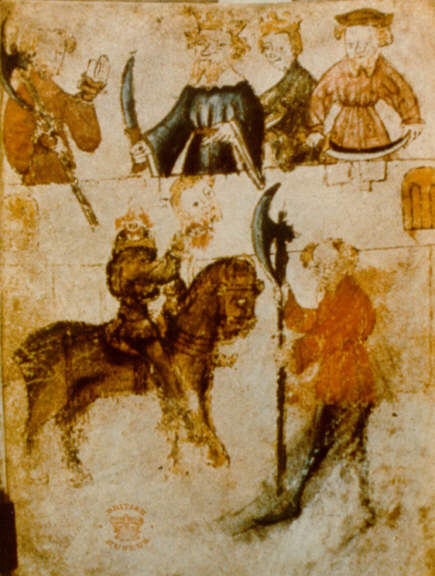 Marije Pots
'Doctoraal Scriptie'
English Language and Culture
Specialisation: Medieval Studies
Faculty of Arts
University Utrecht
January 2005
1st Supervisor: Dr. T. G. Summerfield
2nd Supervisor: Dr. F.P.C. Brandsma

Fitt I: Beer, Wine and Blood: A Typical Arthurian Christmas
1.1 Camelot's Splendid Christmas Festivities
1.2 King Arthur's "No Adventure – No Dinner" Custom
1.3 Arthurian Hospitality and the Green Knight
Fitt II: From Fast to Feast: Hautdesert during Christmas Time
2.1 Sir Gawain's Preparations for the Quest
2.2 The Quest for the Green Chapel and the Arrival at Hautdesert
2.3 Sir Gawain and Sir Bertilak Celebrate Christmas
Fitt III: The Exchange of Winnings: Sir Gawain's Test
3.1 Day One: Venison, Wine and Courtly Love
3.2 Day Two: Assumed Perfection and the Severed Head
3.3 Day Three: Crafty Cunning and the Green Girdle
Fitt IV: Food and Failure: Two is a Crowd?
4.1 A Knight-Errant on a Mission
4.2 The Green Knight Unmasked
4.3 Camelot and the Inappropriate Dinner