Paranormal beliefs,
religious beliefs and personality correlates
By
Chris Huntley, Bsc (Hons),
and
Tim Peeters, Lic Psyc, MSc Psych

Presented in April 2005 at Manchester Metropolitan University, U.K.
Supervisor: Professor Neil Dagnall
This study showed that religious beliefs and paranormal beliefs are indeed associated, confirming initial exploratory studies that suggested some kind of relationship between the two (Goode, 2000; Haraldsson, 1981). The other mixed results reflect the need for further research in both religiosity and in particular paranormal beliefs to see if a consistent pattern of results may emerge.
Dedicated to Paul Ricoeur, 1913-2005, who past away during the last weeks of finishing this article.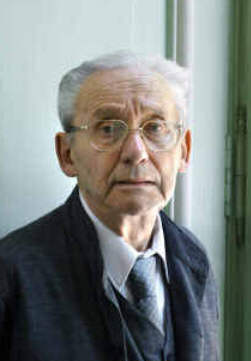 and to all the volunteers who took part in this study.
| | |
| --- | --- |
| SECTION | |
| 1.0 | |
| 1.1 | Paranormal Beliefs and Personality |
| 1.2 | Religious Beliefs and Personality |
| 1.3 | Paranormal and Religious Beliefs |
| 2.0 | |
| 2.1 | Design |
| 2.2 | Participants |
| 2.3 | Materials |
| 2.3.1 | Paranormal Belief Scale |
| 2.3.2 | Religious Belief Scale |
| 2.3.3 | Personality Scale |
| 2.4 | Procedure |
| 2.5 | Ethics |
| 3.0 | |
| 3.1 | Internal Consistencies |
| 3.2 | Religiosity and Paranormal Beliefs |
| 3.3 | Paranormal Beliefs and Personality Factors |
| 3.4 | Paranormal Beliefs and Gender |
| 3.5 | Religiosity and Personality Factors |
| 3.6 | Openness to Experience and the Religiosity subscales |
| 3.7 | Summary |
| 4.0 | |
| 4.1 | Paranormal Beliefs and Religiosity |
| 4.2 | Paranormal Beliefs and Personality |
| 4.3 | Paranormal Beliefs and Gender |
| 4.4 | Religiosity and Personality Factors |
| 4.5 | Post-Critical Belief Scale (PCBS) and the Revised Paranormal Belief Scale (RPBS) |
| 4.6 | Problems with the Study |
| 4.7 | Suggestions for Future Research |
| 4.8 | Summary |
| | |
| --- | --- |
| | |
| APPPENDIX 1 | Paranormal Belief Scale: Revised Paranormal Belief Scale (RPBS), Tobayck (1988) |
| APPENDIX 2 | Religious Belief Scale: Post-Critical Belief Scale (PCBS), Hutsebaut et al. (1996, 1997, 2000) |
| APPENDIX 3 | Personality Scale: NEO-PI-R, Costa and McCrae (1978, 1992, 1995) |
| APPENDIX 4 | Questionnaire Introduction |
| APPENDIX 5 | Raw Data |
| | |
| | |
| | |
Correspondence concerning this article should be sent to Chris Huntley, Bsc (Hons), (chris.huntley@gmail.com), and to Tim Peeters, Lic Psyc, MSc Psych (Timpeetersleuven@gmail.com)